QIAxcel Connect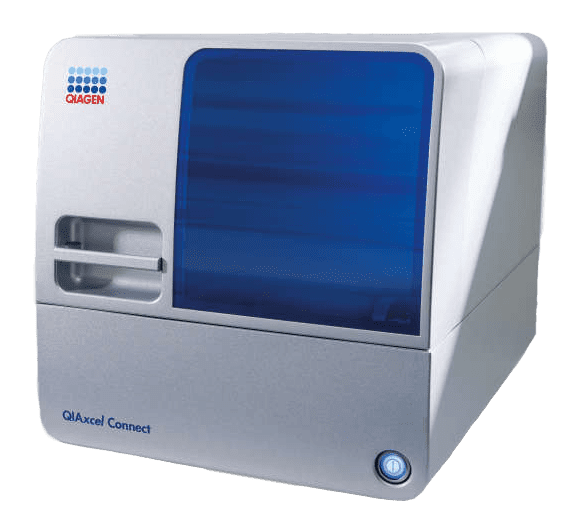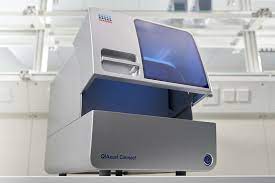 QIAxcel Connect
Effortless, cost-effective, high-resolution DNA or RNA gel electrophoresis – all in a single instrument. The QIAxcel Connect is highly suitable for analysis and quality control of Next-generation sequencing (NGS) libraries; Low-concentration samples, such as liquid biopsy; Degraded samples, such as formalin-fixed paraffin-embedded (FFPE) tissue; Multiplex PCR products with high-resolution requirements
Make: Qiagen
Model: QIAxcel Connect
Product Description:
Effortless, cost-effective, high-resolution DNA or RNA gel electrophoresis – all in a single instrument. QIAxcel Connect is highly suitable for analysis and quality control of Next-generation sequencing (NGS) libraries; Low-concentration samples, such as liquid biopsy; Degraded samples, such as formalin-fixed paraffin-embedded (FFPE) tissue; Multiplex PCR products with high-resolution requirements
For all orders containing equipment and instruments, installation charges are exempt. Kindly contact your sales person or account manager for all installation related charges.
For all orders containing only consumables, the shipping cost is between GH¢2000 – GH¢10,000. Consumables are shipped separately from equipment and are delivered through our cold chain logistic partners.
Analysis of 12 samples in as little as 3 minutes
Unattended analysis of 12 to 96 samples
Resolution down to 3–5 bp for fragments <500 bp
Reliable detection with sensitivity down to 0.1 ng/μl
Process 1200 to 3000 samples with a single gel cartridge