QIAcube HT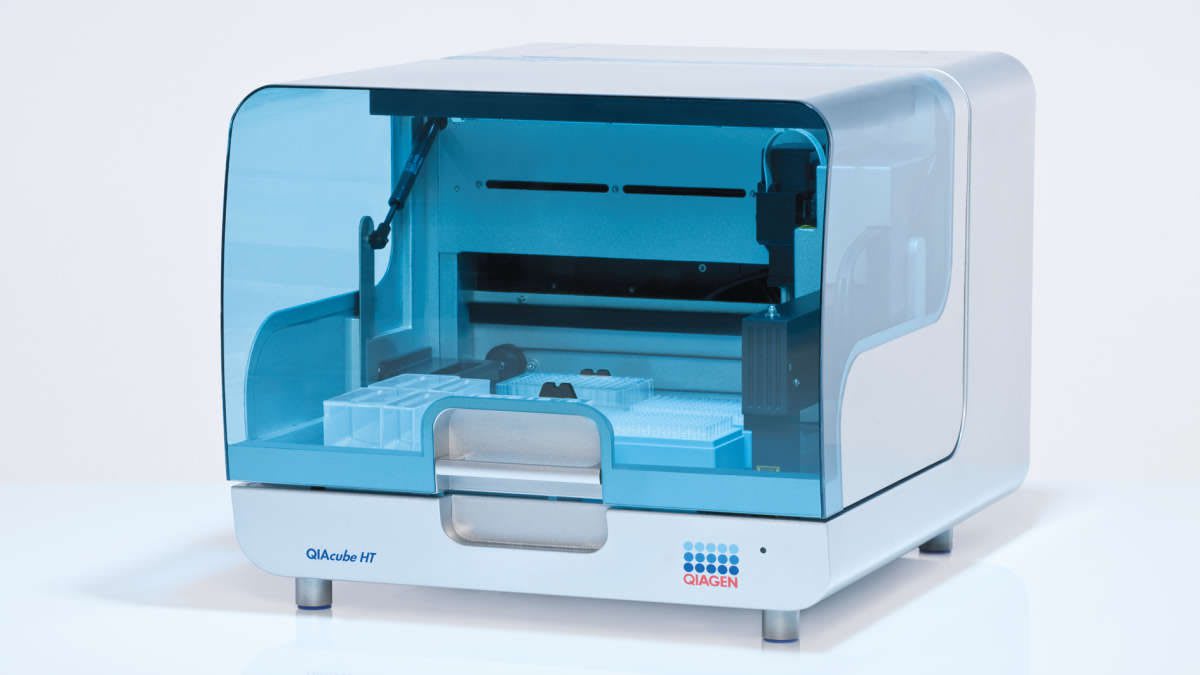 QIAcube HT
QIAcube HT uses silica-membrane technology to purify 24–96 samples per run in 96-well format.
Make: Qiagen
Model: QIAcube HT
Product Description:
The QIAcube HT is the ideal instrument for automated mid- to high-throughput nucleic acid purification in 96-well format
For all orders containing equipment and instruments, installation charges are exempt. Kindly contact your sales person or account manager for all installation related charges.
For all orders containing only consumables, the shipping cost is between GH¢2000 – GH¢10,000. Consumables are shipped separately from equipment and are delivered through our cold chain logistic partners.
Reliable DNA, RNA and miRNA extraction from virtually any sample type
Mid- to high-throughput solution with dedicated purification kits saves costs and time
User-friendly software allows for easy data management and documentation
Innovative design features increase safety and minimize cross-contamination
Convenient, flexible and easy-to-use instrument with small footprint