CAPPAero96 Multichannel Pipette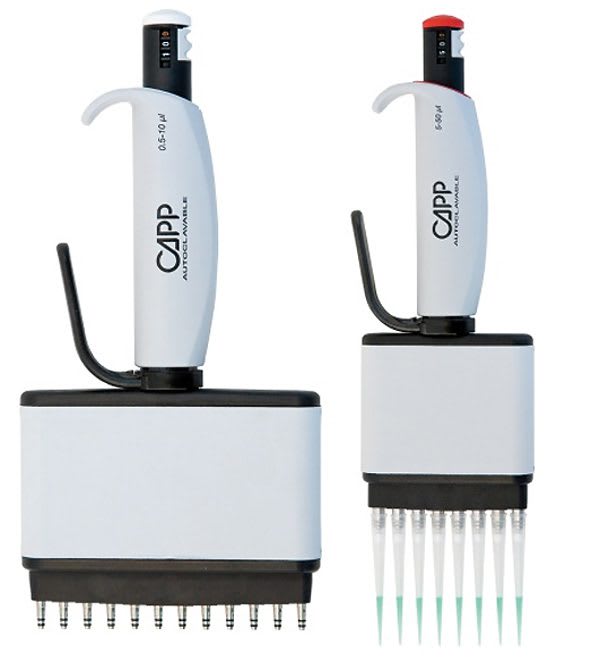 CAPPAero96 Multichannel Pipette
Product Details Make: CAPP Model: CAPPAero96 Product Description: Single channel accuracy and…
Make: CAPP
Model: CAPPAero96
Product Description:
Single channel accuracy and precision in a
multichannel package
Available in 8 or 12 channel pipettes for volumes 0.5-10µL; 2-20µL; 5-50µL; 10-100µL; 20-200µL; 30-300µL 
For all orders containing equipment and instruments, installation charges are exempt. Kindly contact your sales person or account manager for all installation related charges.
For all orders containing only consumables, the shipping cost is between GH¢2000 – GH¢10,000. Consumables are shipped separately from equipment and are delivered through our cold chain logistic partners.
Make: CAPP
Model: CAPPAero96
Product Description:
Single channel accuracy and precision in a
multichannel package
Available in 8 or 12 channel pipettes for volumes 0.5-10µL; 2-20µL; 5-50µL; 10-100µL; 20-200µL; 30-300µL